We have been fortunate to have a great clientele who are nice enough to offer a few kind words to help you make this important decision. Check out our customer's dog boarding testimonials and be sure that your pet will get the "best of the best" during their stay at our HAPPY HOME HOTEL FOR DOGS!
"My shy dog Bella warmed up to Laureen and John immediately, which is not usual. When she stays there she loves her frequent walks to the water in this quiet residential neighborhood, hugs and kisses, treats, and time in the house. I'm thrilled that Laureen is as dedicated to holistic health as I am, and is willing to put in the extra time to mix Bella's food and give her supplements. Laureen is one of the most heartful, conscientious and respectful people I know, and John's got heart as big as all outdoors.
When Laureen came up to our house one time after not having hosted Bella for months, Bella wagged her tail off with delight at seeing her. I truly do not worry when I leave Bella at The Happy Home Hotel for Dogs!"
– Laila B.W.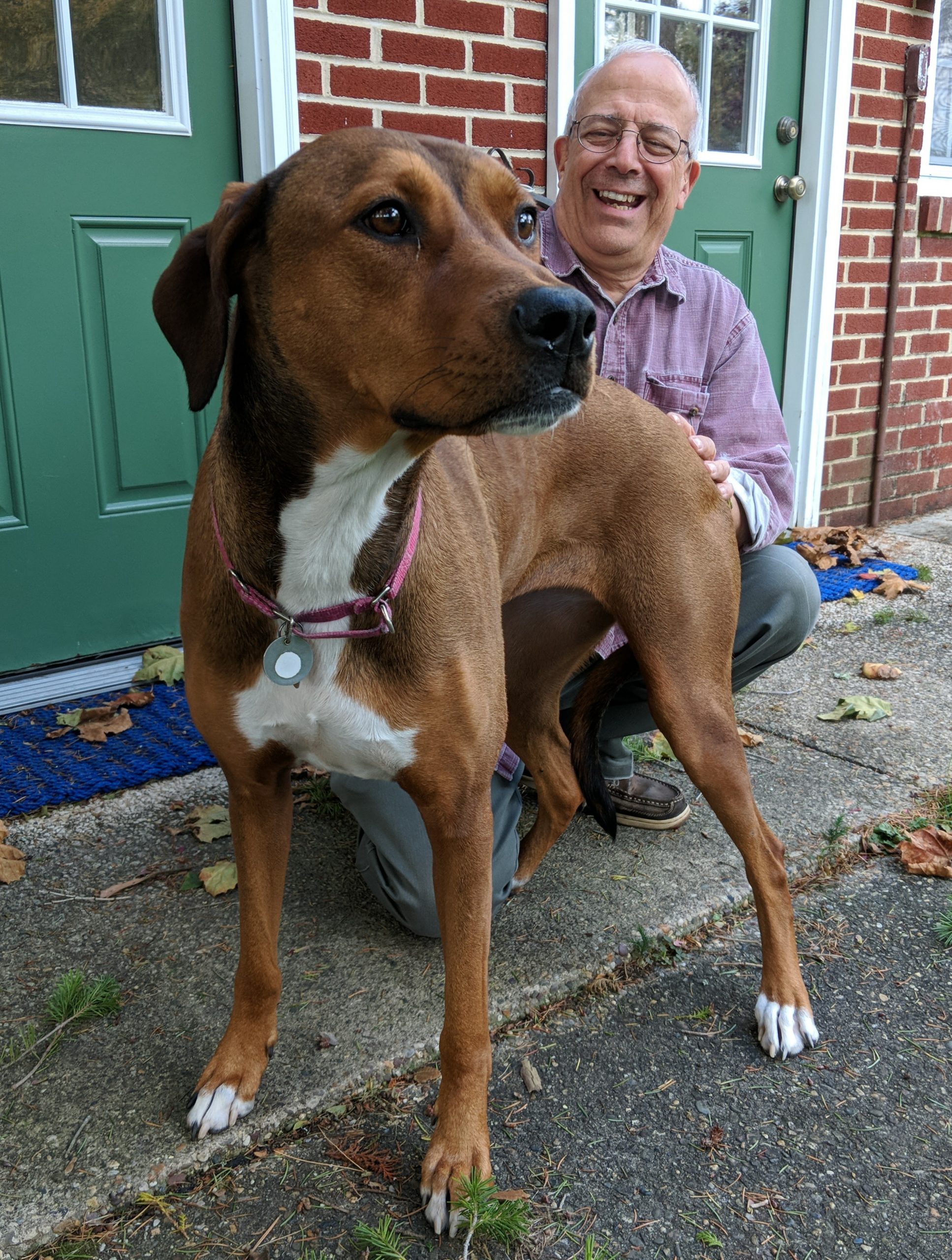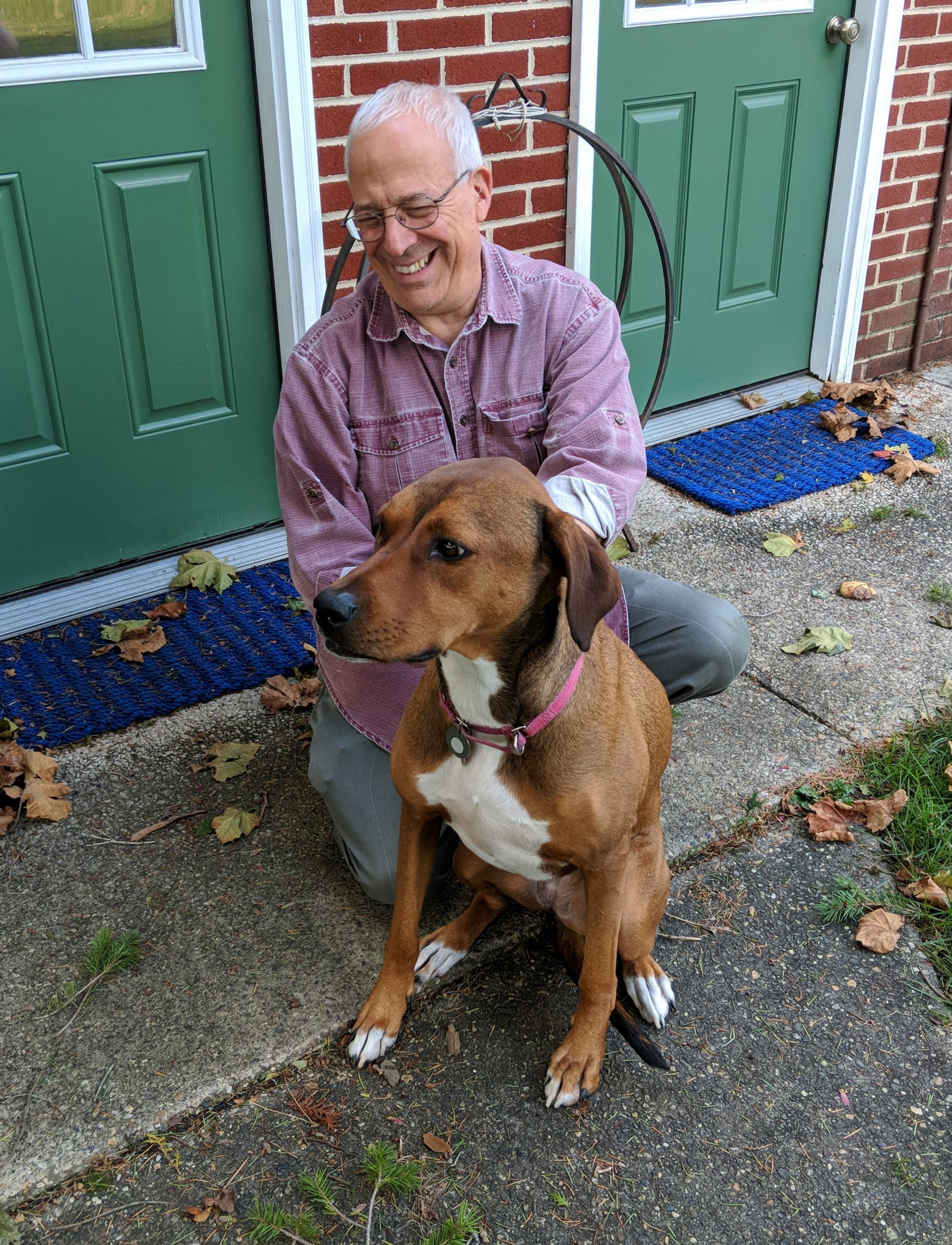 In the past, we would have a day away from home and a friend would come twice a day to feed our dogs and let them out.  This time we were going away for a few days around the holidays. We had just learned that Laureen had a newly opened kennel. We felt that with her experience with animals, that she would make sure that they were safe and well taken care of.
She gave us guidance of what to bring, such as their blankets, favorite toys, anything that would make them feel comfortable. We also provided the food that they were use to.  She provided a warm environment.  She made them feel better, by providing them independence to go outside.  This may sound like no big deal, but it's a big deal when our one dog who loves to bask in the sun and our other anxious dog who is quick to go inside could be catered to individually.  Laureen made sure they got individual attention and at the same time kept them close so they would feel safe.  This was a big step for us, both the two-legged ones and the four legged ones. This is a step our family would definitely feel comfortable making again!
Thanks Laureen for such wonderful care… The Bucks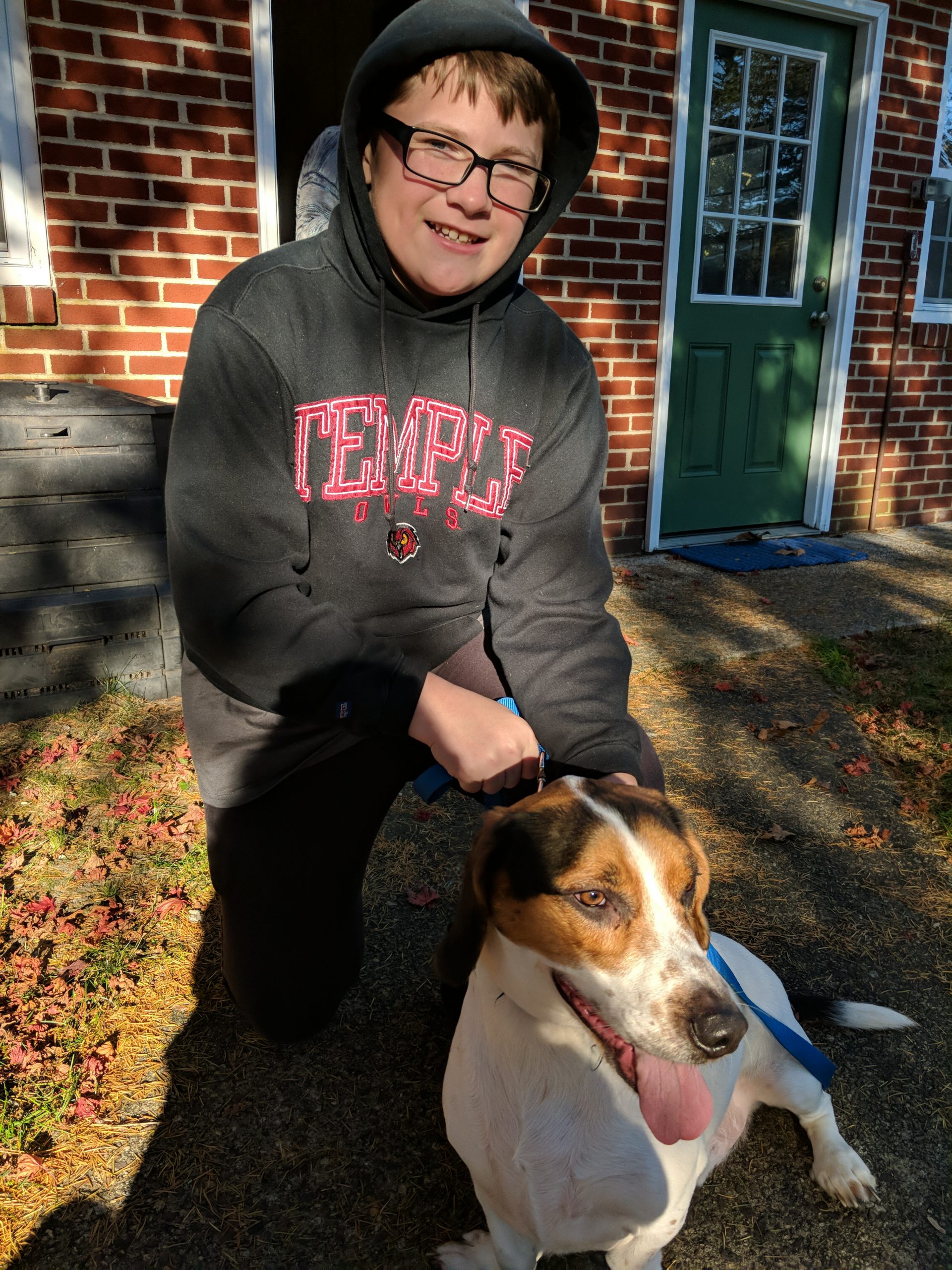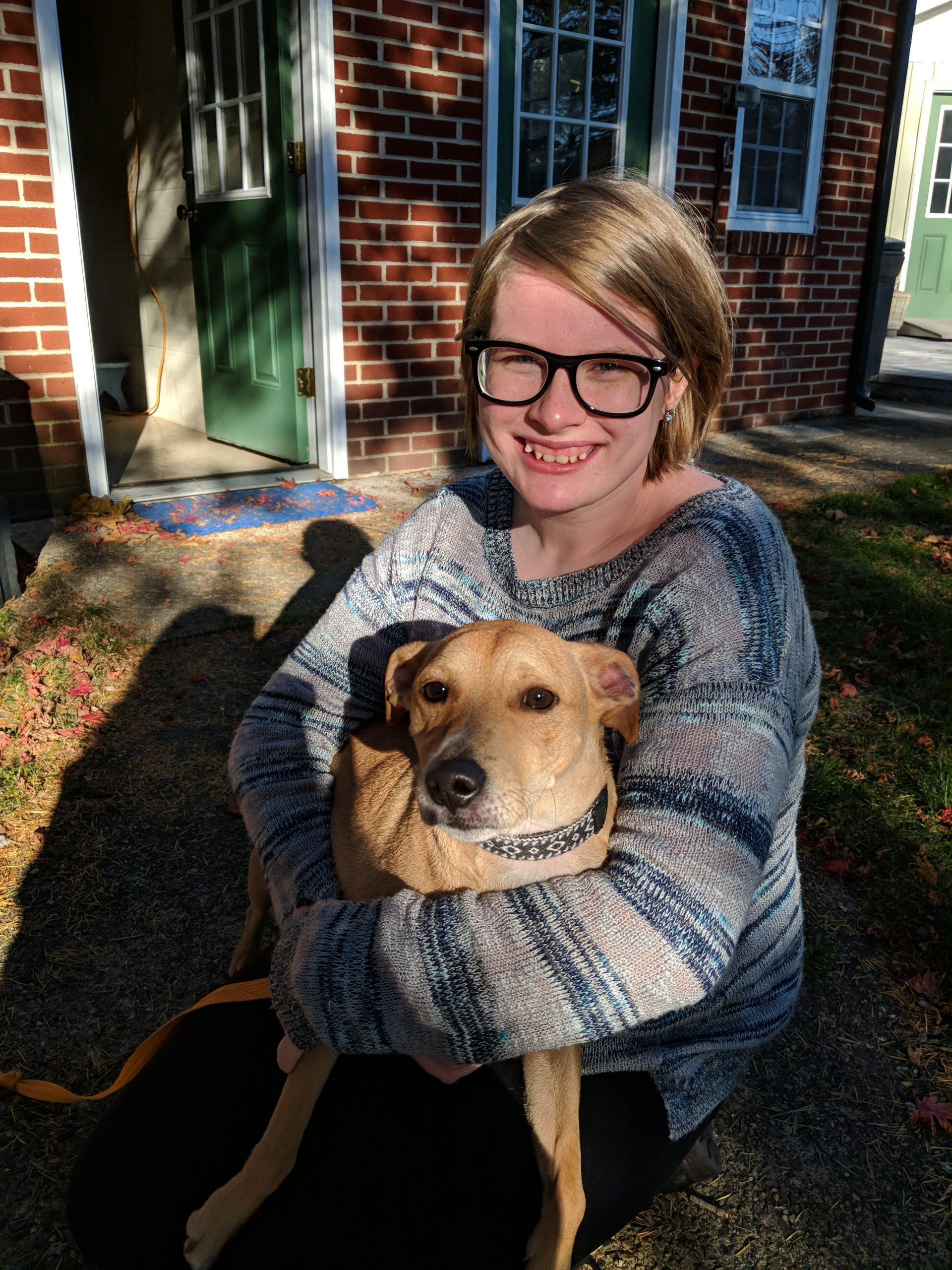 Just wanted to let you know how blessed we have been to have you care for Sarge & Fletch over the past few years. It saddens us to say that Sarge has moved into doggie heaven.  It is with a sad heart that I inform you of this.  I know you would want to know, because of how much love you have given to our "boys". We appreciated your advice over the years and the warm care you have given them. As we express our gratitude to you, please know that we will continue using your services with Fletcher.  Knowing you, we are sure that you will give Fletch extra Love at his next stay. Praying blessings over your family & your business. Dave and Linda Hagen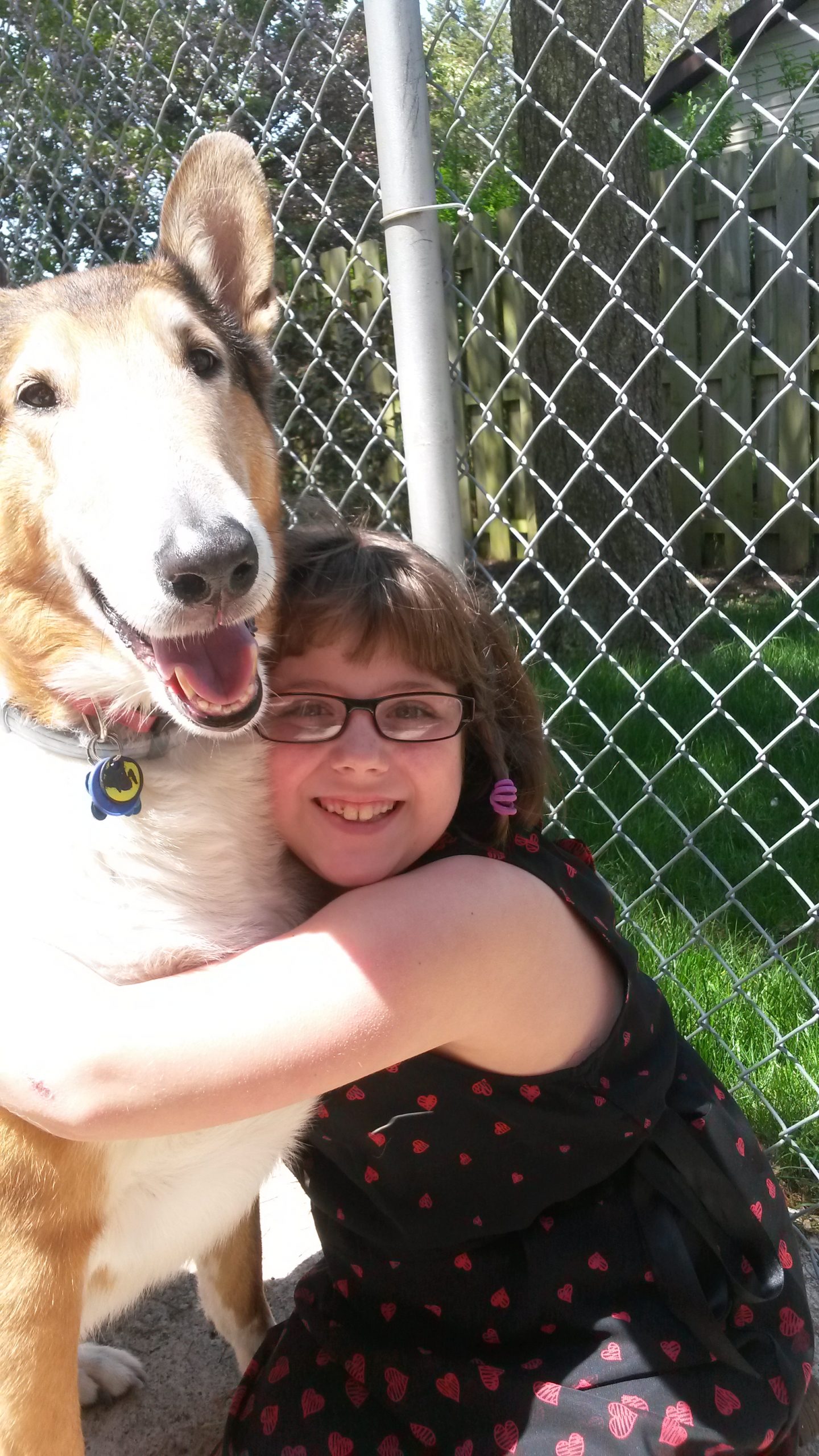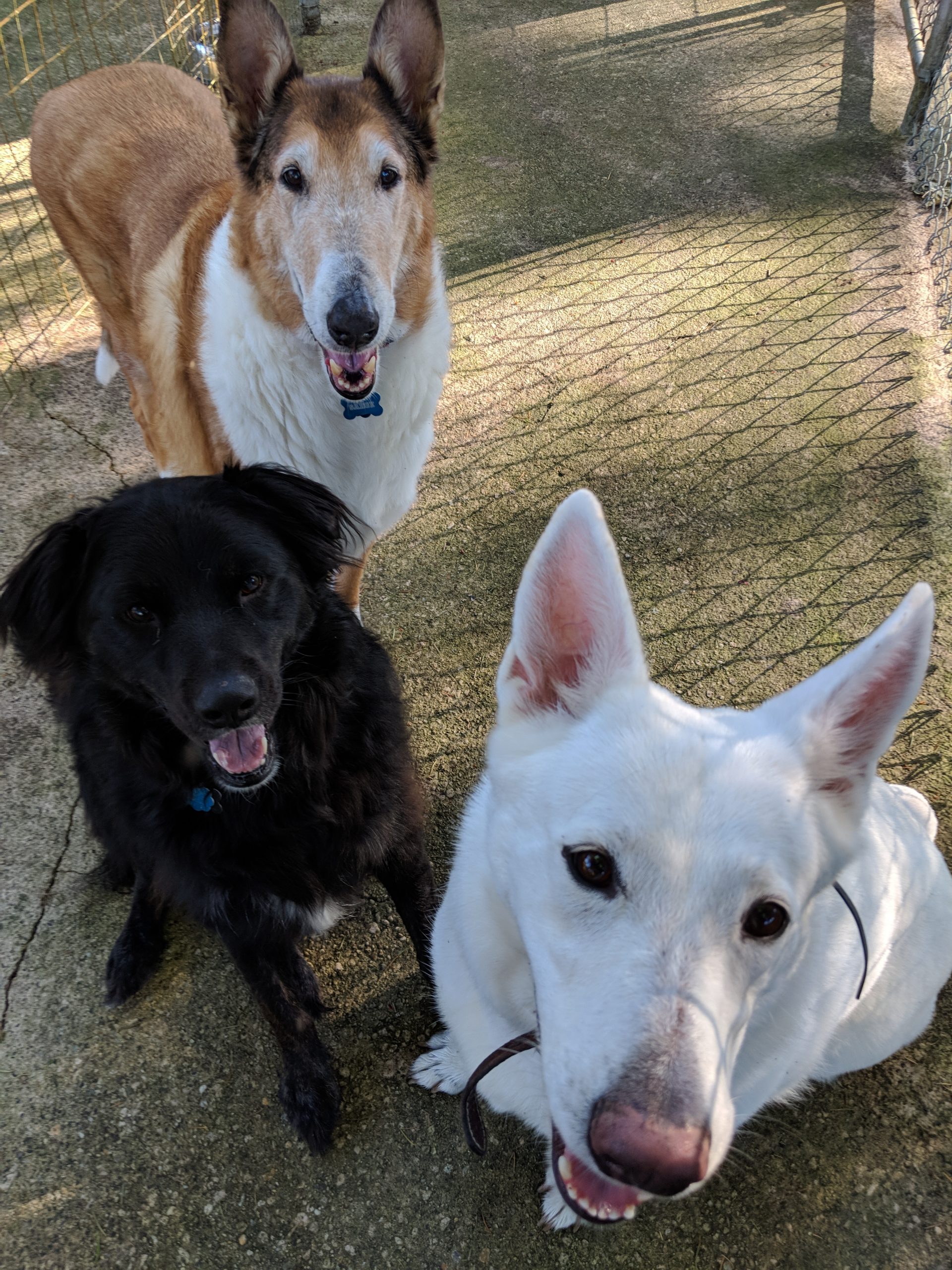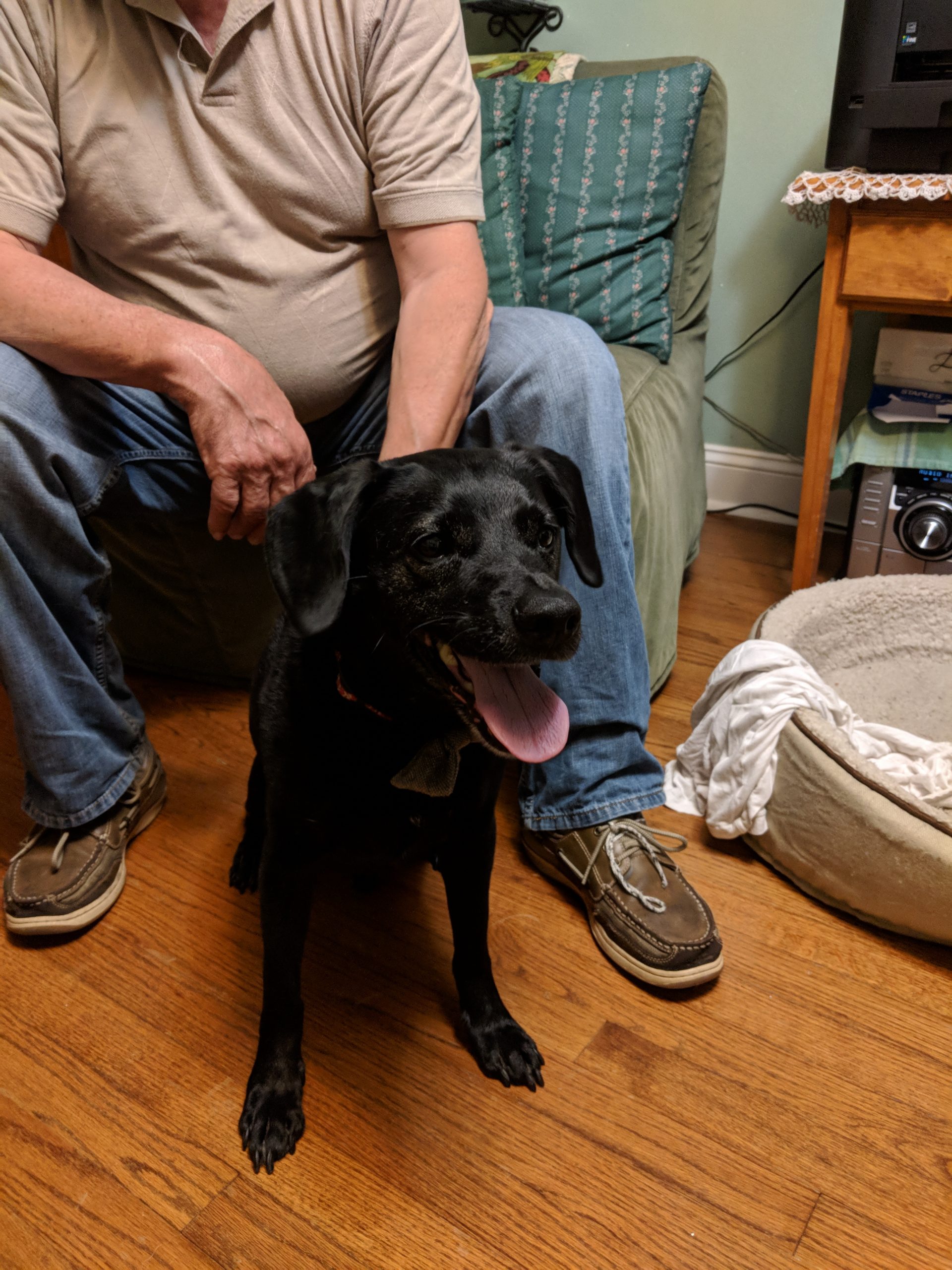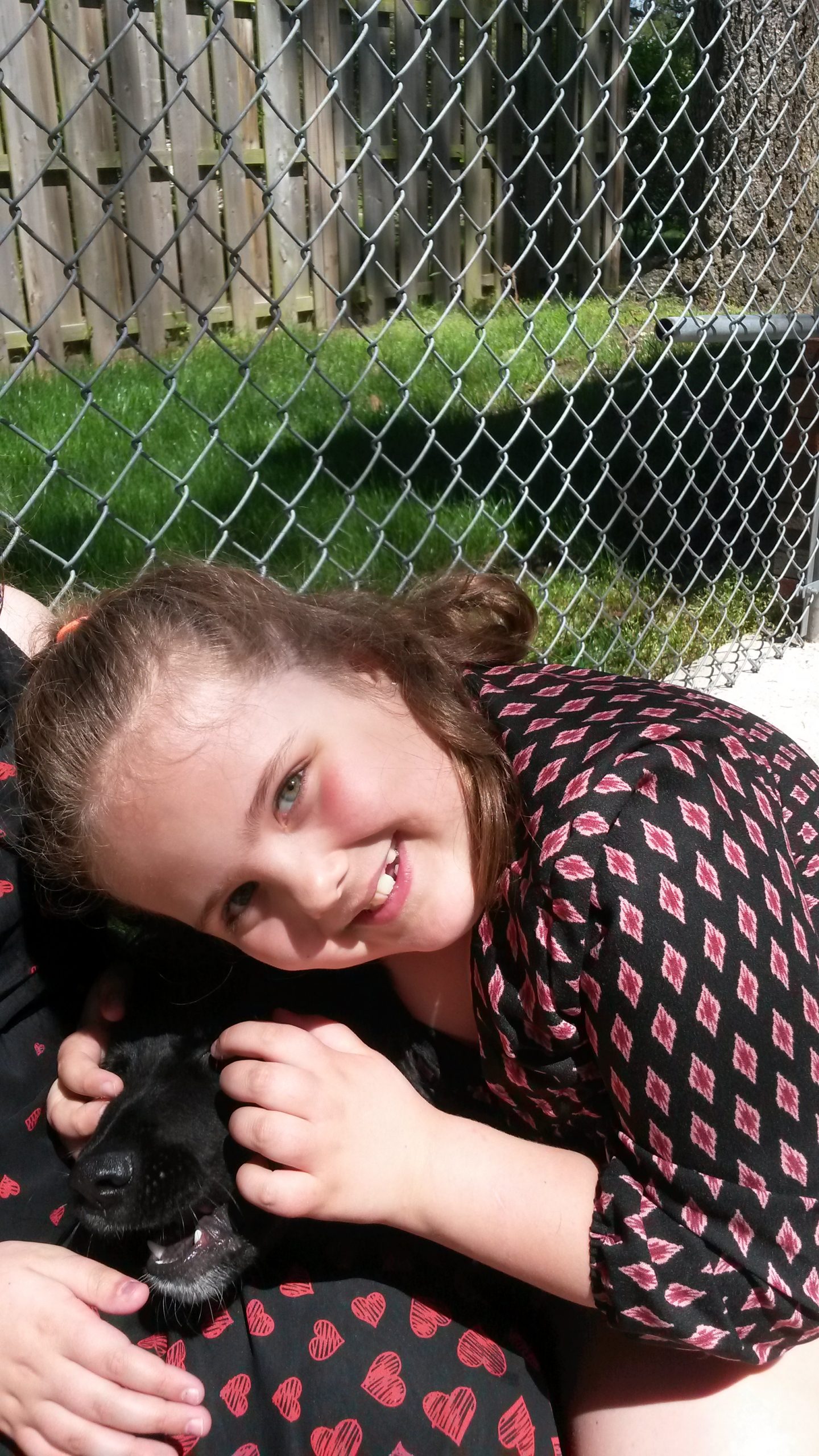 Everyone who knows me, knows how important my dog is to me. You assured me that my dog would be just fine and she was better than fine. Most important, my dog liked it there.
The Happy Home Hotel has a friendly, homey atmosphere where I knew my dog would be well cared for. You can feel confident about your pets care and not have to worry while on vacation. Plus the facility is always clean. Next time I need to board, you'll be my first call!!
Thank you for taking care of my Naida when I was away. —Robin Cohen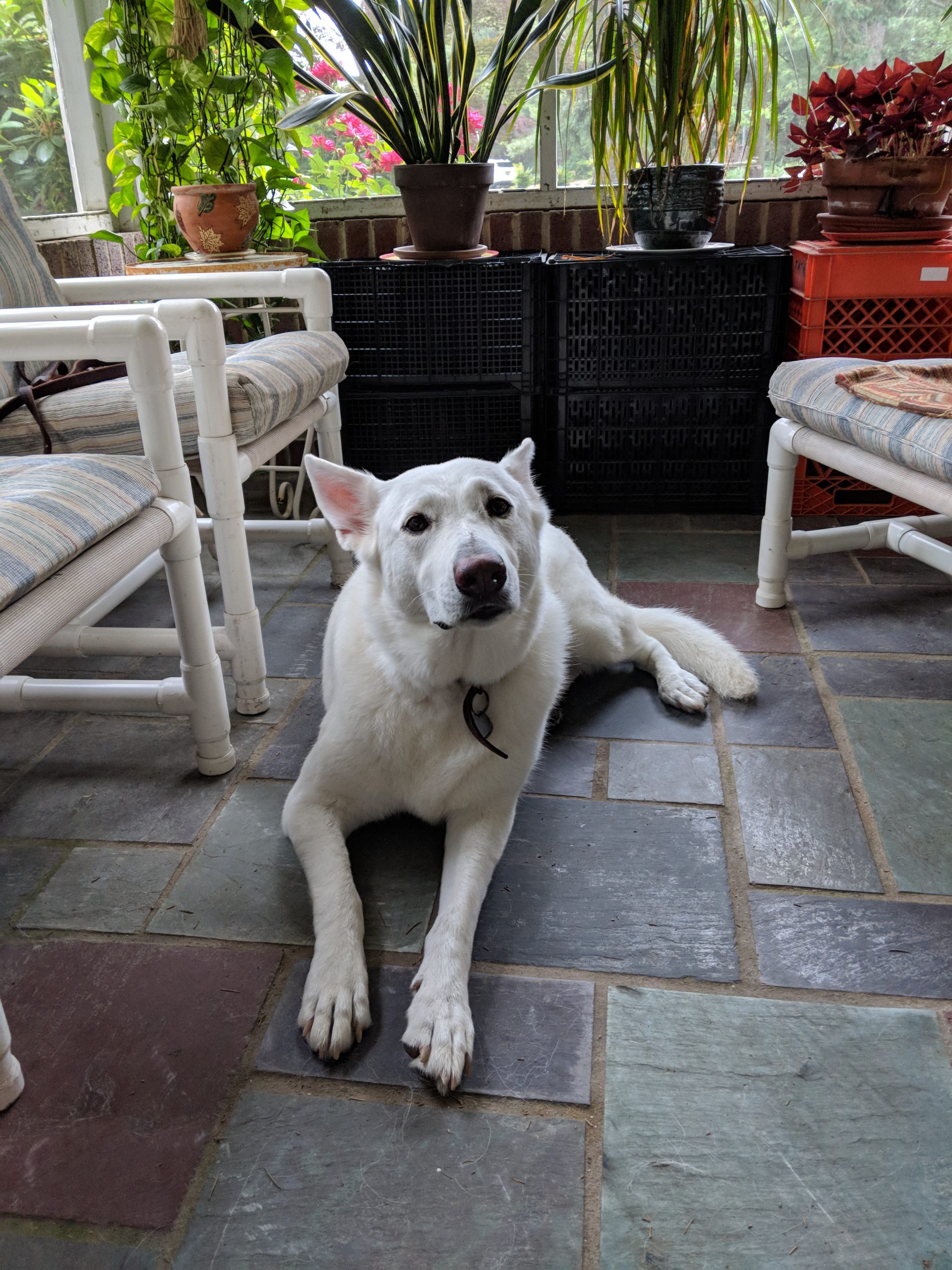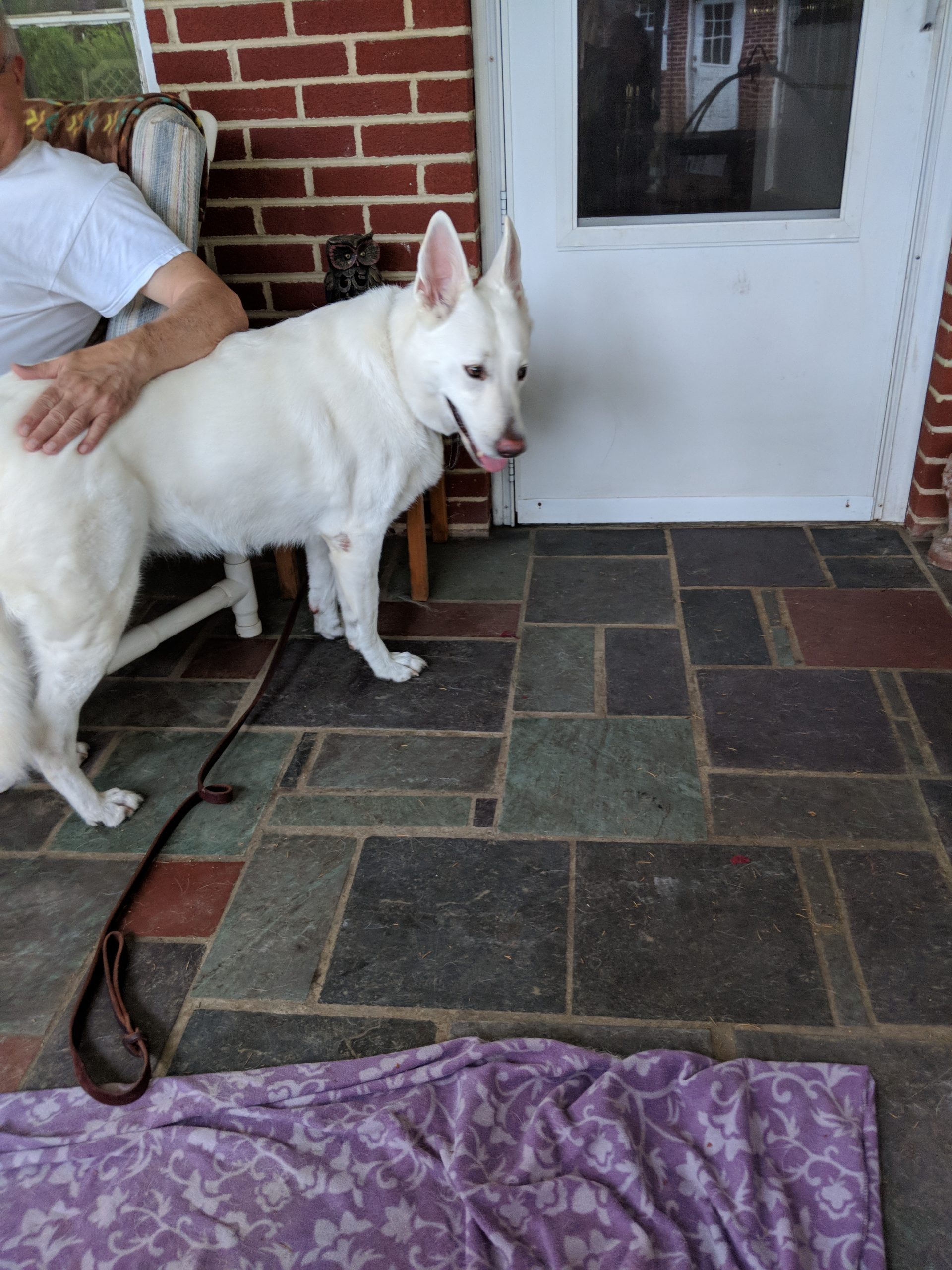 Originally-because you are close to home. Secondly-clean environment, accommodating, great service. Boarding-great!  We do feel that you treat our dog like a part of your family. Perfectly named facility. Thanks for caring for Lily.  5 stars – Christina
I have two jobs, one in Atlantic City and one in Phily, causing me to drive back and forth between the two cities. I don't want to leave my "Kobe" home alone all those hours.  Laureen's place is the perfect doggie day care for him.  They treat him as one of their own.  He is taken on long walks two or three times each day, which he really likes. When I drop him off, he is always excited and happy to be going to his second home away from home. I feel relaxed knowing he is in good hands.
Happy Home Hotel is friendly, knowledgeable, reasonable. What more could I want?
I'm glad to have such a nice place to leave my dog on a daily basis.  Thanks, An Luu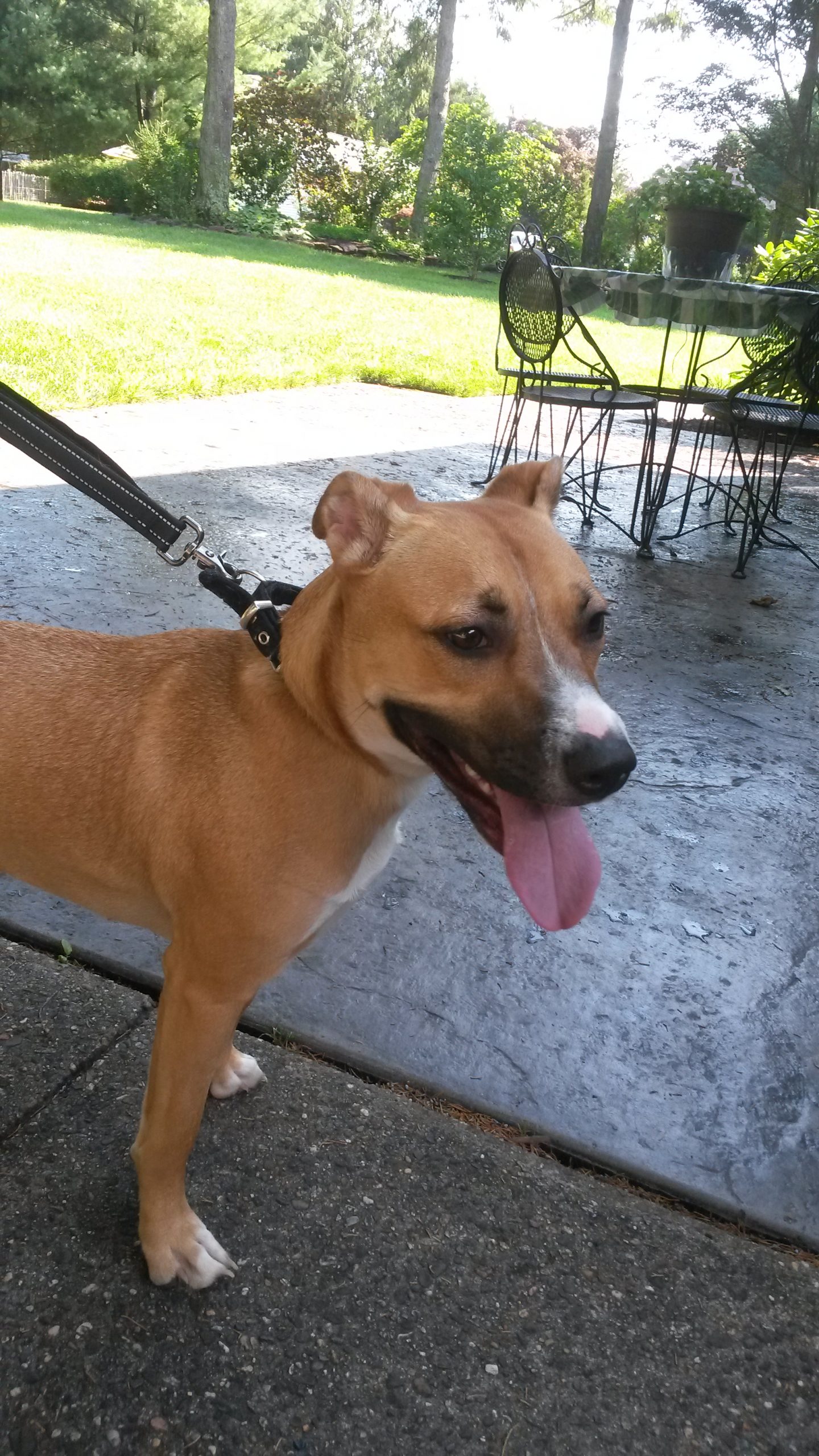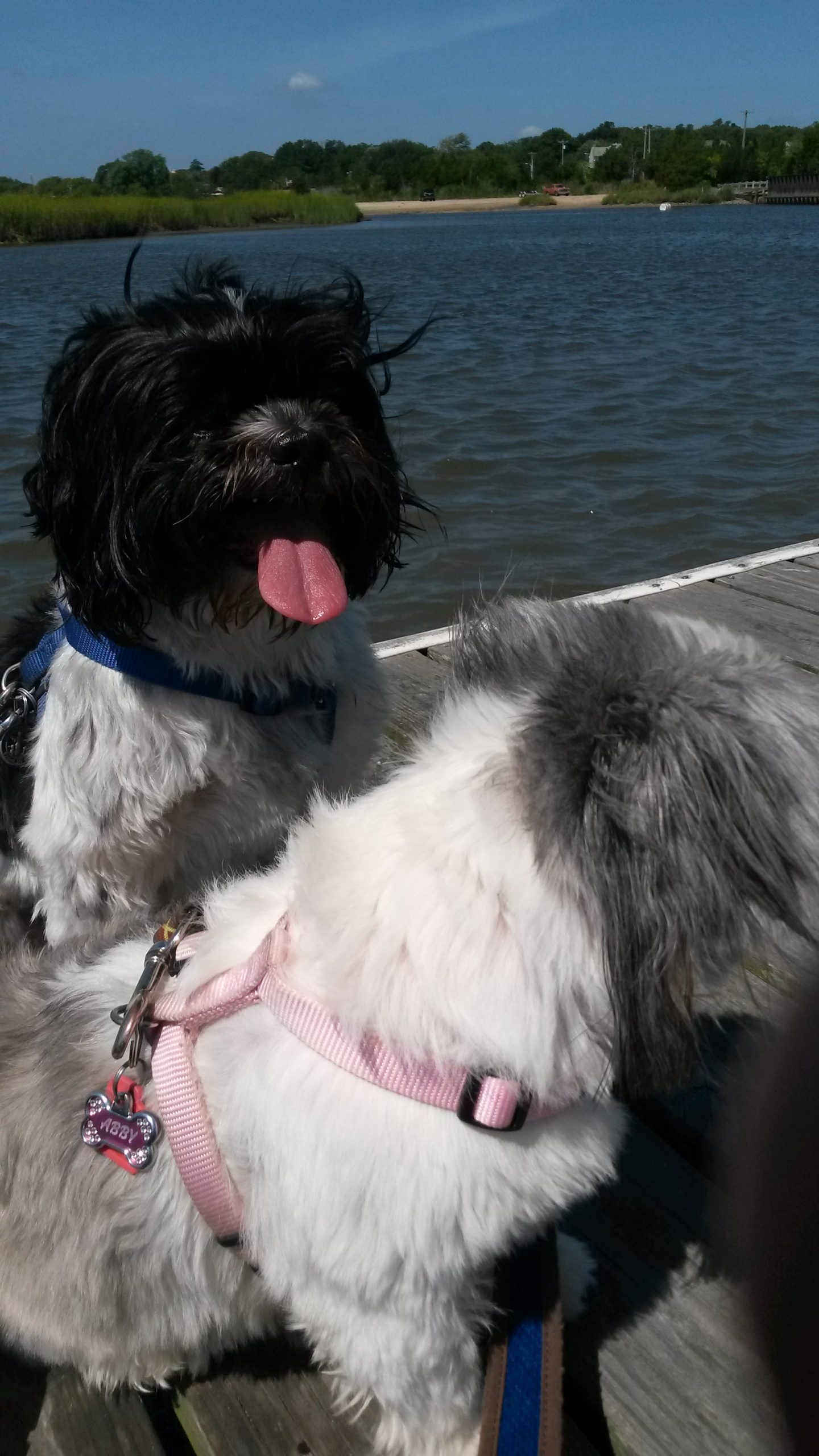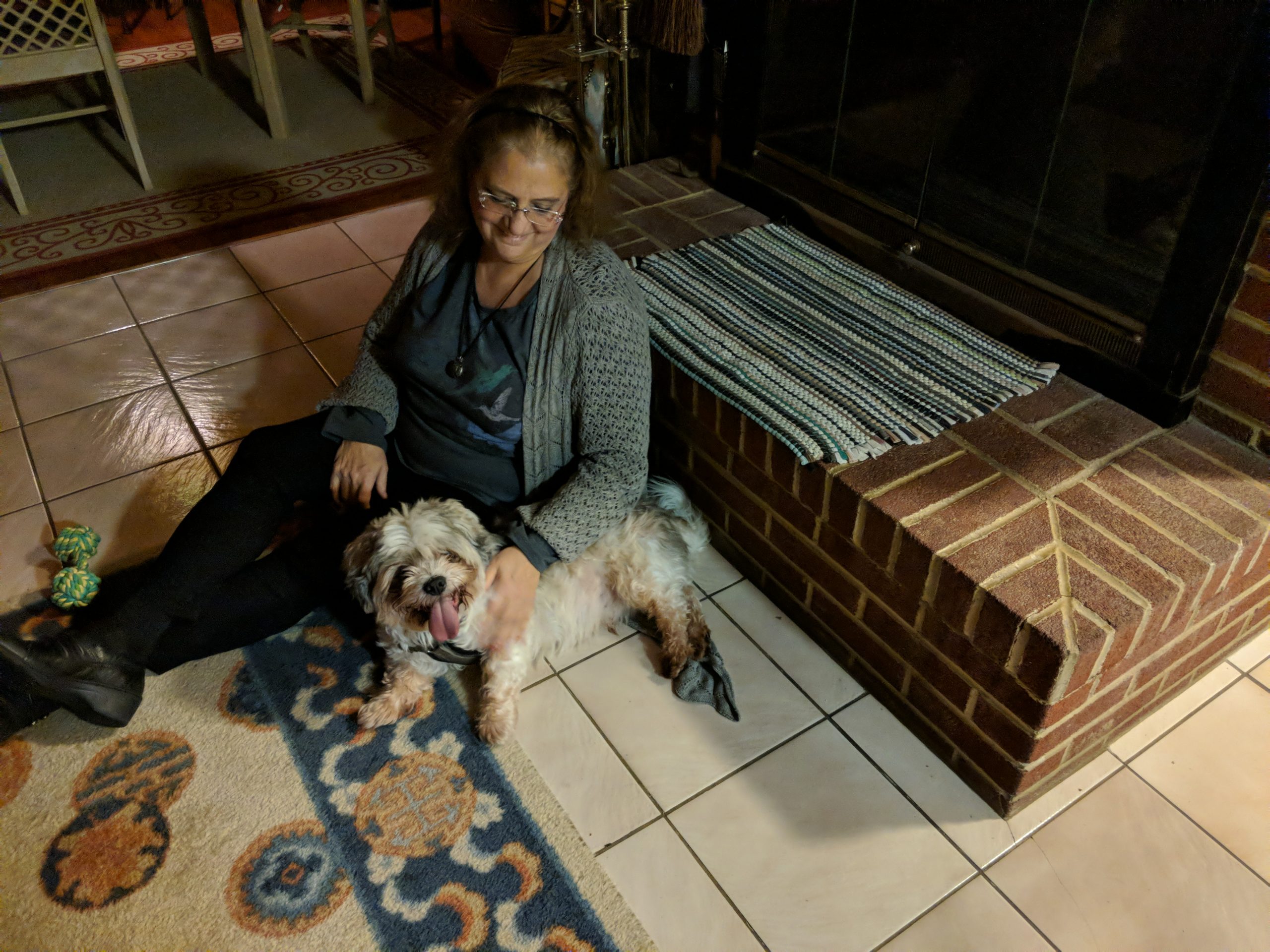 "Laureen made our pups feel right at home, they were welcomed with open arms, hugs and treats, and even on occasion the embrace of her granddaughters. We had no qualms about leaving our furry family members with her as we knew they were in good hands and heart. 
All of Luna & Sage's needs were met, as were ours with the comfort of knowing that even though we were far away we were receiving updates and pictures. Even the most detailed instructions regarding feeding and medications were followed to the T. The costs for care are more than reasonable considering how well my pets have been treated when they have been with Laureen. 
The boarding accommodations were spotless and comfortable right down to the music. That's for when they weren't in the house feeling like they were at home and part of the family. I highly recommend Laureen if you need to travel and want to make sure your pet family members are going to be treated with care and compassion while you are away. "
Karen Knight – The Knight Family 
Mays Landing