Dog Treat Recepies
The Granddaughters having fun, making 
Martha Stewart Organic Peanut Butter Doggie Bones
for our four legged hotel guests.
As any dog owner knows, our four-legged friends can be the final piece of any family's puzzle. Their unconditional love, affection, and loyalty are just some of their most redeeming qualities. We like to reward our guests at the Happy Home Hotel for Dogs for their good behavior and simply show them how much we care, by making homemade dog treats as a great way to surprise your dog with something special. Best of all, our recipes feature better-for-you, everyday ingredients that even humans can eat—not that we'd recommend you do, though.
An instant favorite is our classic Homemade Dog Biscuits. Using only seven ingredients, this recipe makes a whopping five dozen, meaning you can fill your pup's cookie jar in one go. The dough consists of flour, wheat germ, brewer's yeast, salt, and canola oil and is baked in a 400-degree oven before getting brushed with low-sodium chicken stock. The final treats will have your dog's nose working overtime. We also go so far as to cut them into the shape of a bone, but circles, squares, or any other cutters you have on hand work for these homemade treats.
For a trendy option that they're sure to love, make Pupcakes. These cupcakes for your dog look so good, you might just want to steal a bite (and if you really want, you can! They're made with wholesome, human-friendly ingredients). The cake calls for peanut butter, bananas, flour, egg, and rolled oats among other cooking essentials, while the frosting is made from a combination of peanut butter and Greek yogurt. Another sweet option that they're sure to love is our Blueberry Dog Biscuits. As the name entails, they're made with frozen organic blueberries for a mouthwatering surprise. Nutritious components like quinoa flour and flax meal round out the homemade indulgence.
With Treats like these, is it any wonder that our returning guests leap out of their owner's cars, wagging their tails in joy, to be starting their vacation with us (or was it the owners going on vacation) Hard to tell which.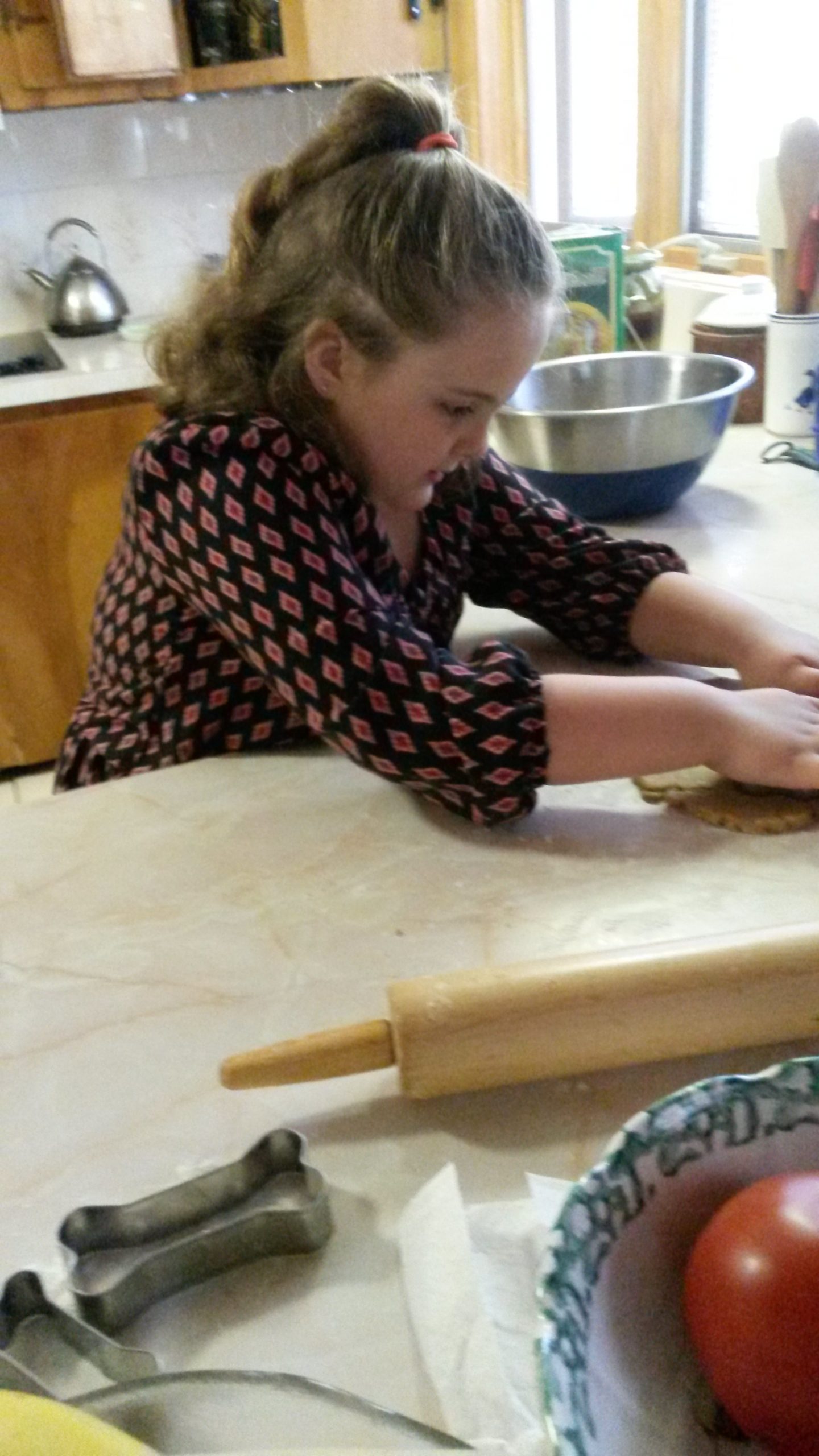 Paw-Print Dog Treats
These homemade biscuits are sure to make an impression.
Easy Homemade Dog Biscuits
Skip the store-bought dog treats and go homemade with these healthy, yummy dog
treats. Your dog won't be able to resist chowing down on these edible bones.
Personalize them with decorations and by writing his or her name on the dough before baking.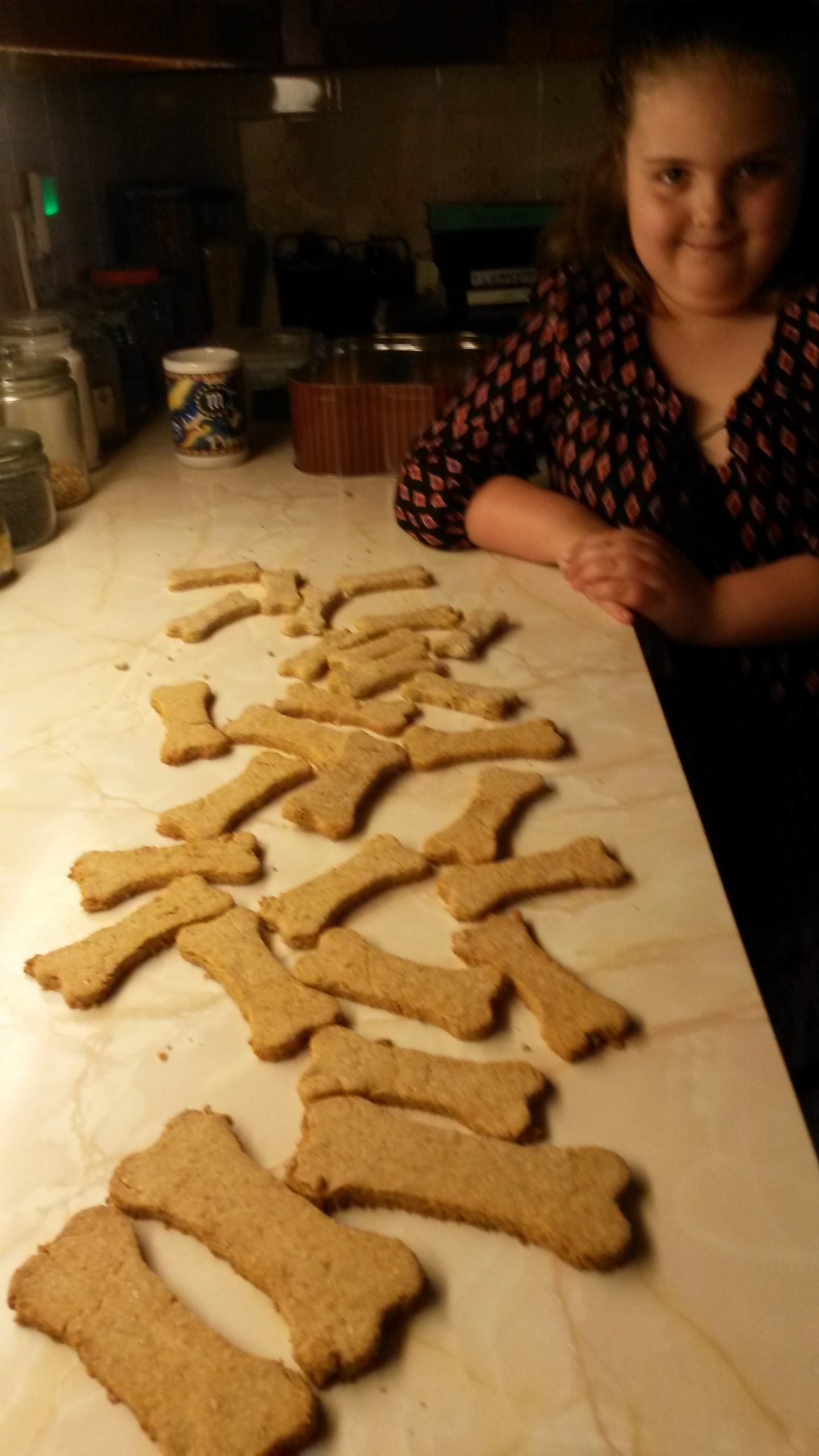 Apple Cheddar Dog Biscuits
These scrumptious canine treats are loaded
with two types of cheese and a touch of olive oil.
Homemade Peanut Butter Dog Treats
The easiest homemade dog treats ever – simply mix, roll and cut. Easy peasy, and so much healthier than store-bought!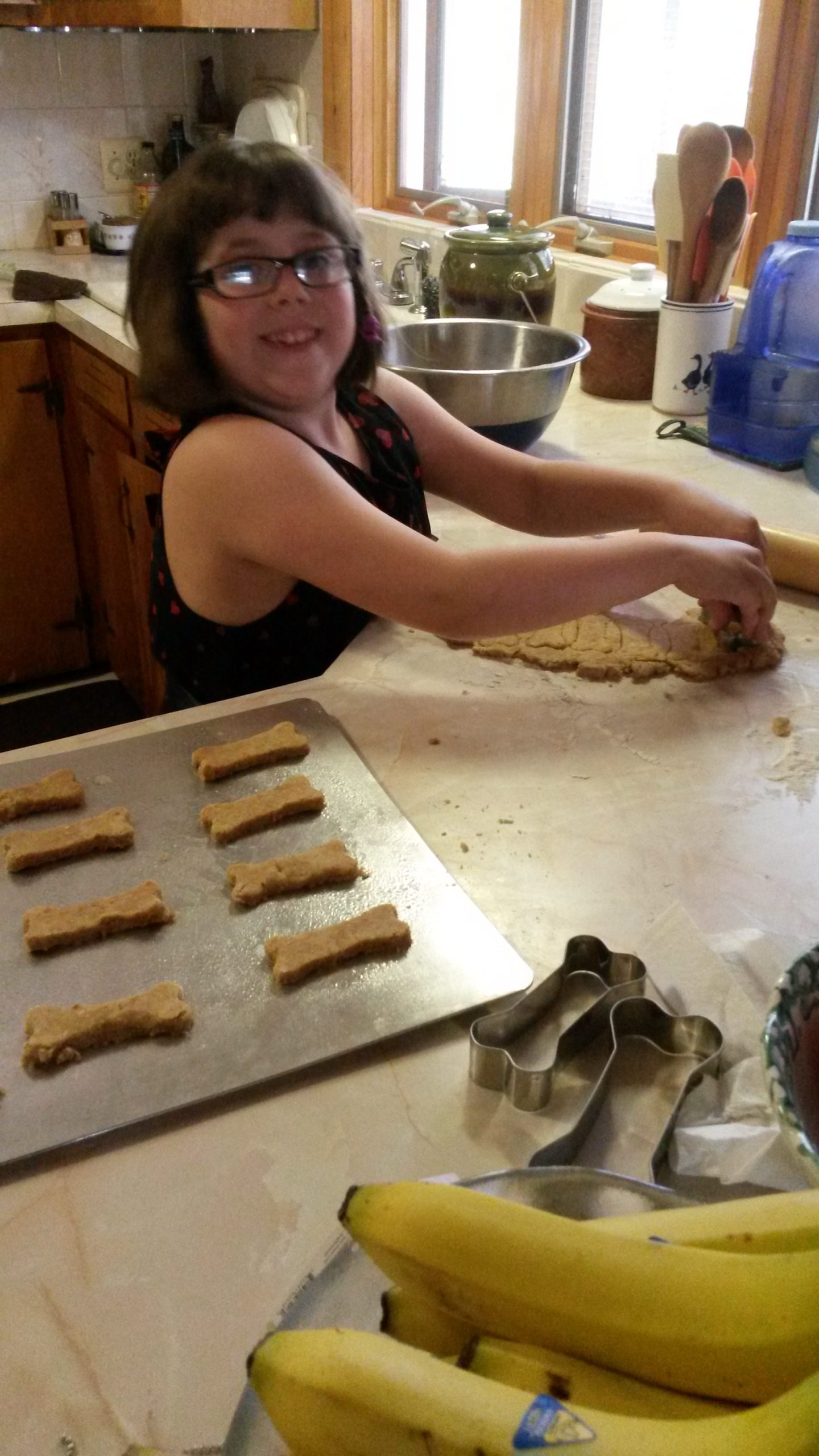 Blueberry Dog Biscuits
Show your devotion to your pup by making these wholesome biscuits. Filled with
blueberries, flax, and oats, they're nothing to bark at!
Pupcakes
These tasty homemade dog treats are just the thing to show your pet some love. They're created with a special cake and frosting—just like the human version.
"As any dog owner knows, our four-legged friends can be the final piece
of any family's puzzle. Their unconditional love, affection, and loyalty
are just some of their most redeeming qualities. We like to reward our
guests at the Happy Home Hotel for Dogs for their good behavior and
simply show them how much we care, by making homemade dog treats
as a great way to surprise your dog with something special."